Drive Easy with our Abu Dhabi Driving Instructor

English, Arabic, Urdu, Hindi, Punjabi.

Driving safely on the road requires skills and knowledge. Given the increasing number of vehicles on the road, you must take proper measures to get a good driving instructor training course that will allow you to understand the safety rules of the road and handle the vehicle properly to keep yourself and others safe while driving.
When the person has got good driving skills, then he will be able to keep himself safe. Be it regular driving or handling tough situations, it is the lessons that will be helpful for you. It is only possible when the person has completed the course is all about customizing the experience for the person to understand the skills better and learn things for a better driving experience. The driving school equips you with the safety rules that will avoid any hefty fines or issues that you can face on the road while driving. Whether you are looking for crash course driving lessons or a full course starting with a trusted academy will be the best for you
About Alwafae Motor Drivers Training Company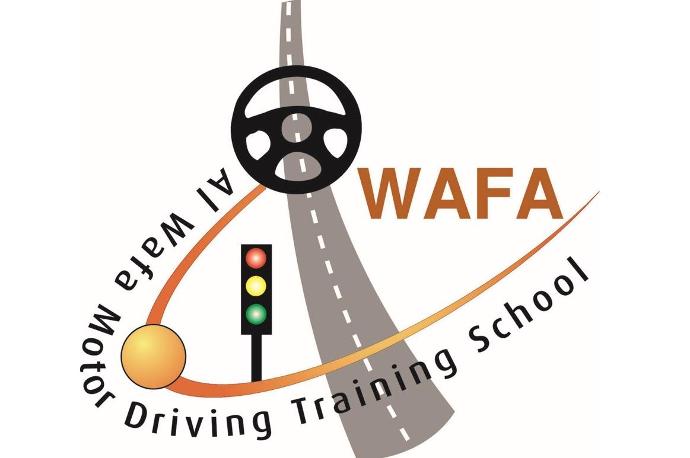 Alwafae Motor Drivers Training Company is a driving school in Abu Dhabi that offers the top driving instructor to assist you in learning the skill in a secure environment. Our experts will work with you to develop all the skills you need to be safe on the road and to ensure that you get the most out of every ride. We are here to help you as much as we can.
Enrolling in our courses will increase the chance of getting a driving license in Abu Dhabi. Get assistance from our trained experts to prepare for your driving test. We promise to provide you with the right information and training so that you succeed on your first try.
We also teach road safety rules for safety purposes. No matter the type of vehicle you intend to drive, our professionals will assist you with developing the necessary skills in a secure setting.
As one of the best institutes for driving courses, we aim to help our students have a safe and hassle-free experience in acquiring the skill. We have been working hard with our team of certified and knowledgeable driving instructors to guarantee customized lessons for the students. No matter if you are hoping to start with your first driving lessons, or if you wish to get a crash course before applying for the driving license, we are here to make the journey and experience the best.
We aim to offer our students all the required skills to handle the vehicle properly. We have got a safe and fun environment for the students to learn essential skills of driving. Our professionals will maintain complete transparency and have free communication to help the students clear their heads of all the queries and enjoy the driving experience.
Be it your first driving lesson with us or a crash course, we are here to guarantee you are well aware of all traffic rules and the necessary skills that will be required to stay safe on the road.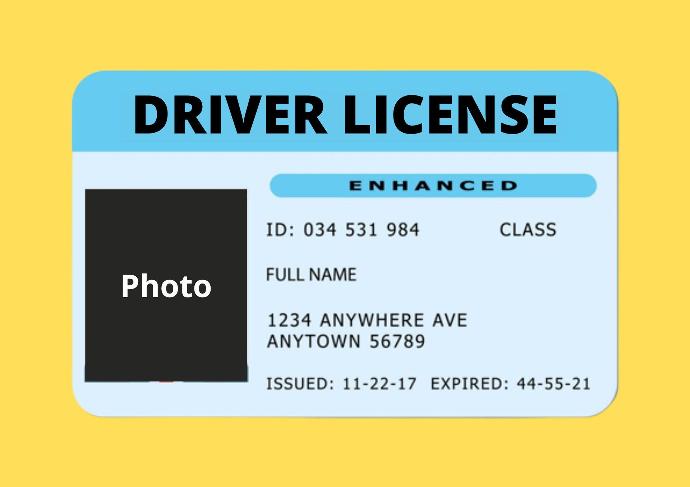 Get assistance from our instructors to boost your skills and get your driving licence in the first go from the most trusted company in Abu Dhabi. We have expert professionals for proper guidance to make everything goes smoother. Our instructors will boost your confidence to get the license cleared on your first attempt. We will make the experience worth your time.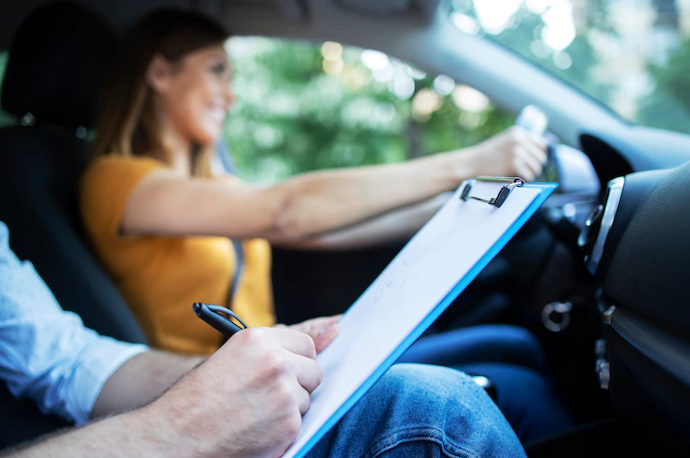 Driving Instructor

Complete your lessons safely with our professional driving instructors in Abu Dhabi. Our instructors can speak in 5 different languages which helps you to understand every single instruction. We can help you to pass the test and teach you all the required information that you really need to know.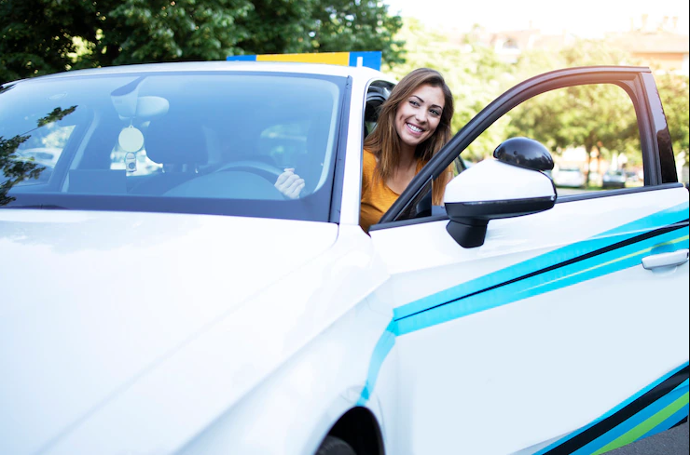 Become a beginner to a professional driving expert when you enroll in our program. We are the most trusted to learn driving lessons in Abu Dhabi. Our instructors make the driving lessons easy for you, so that they can be learned by anyone at any age. It's a great choice to choose us to complete the lessons safely. We take care of the safety measures to complete the lessons and offer you the best time.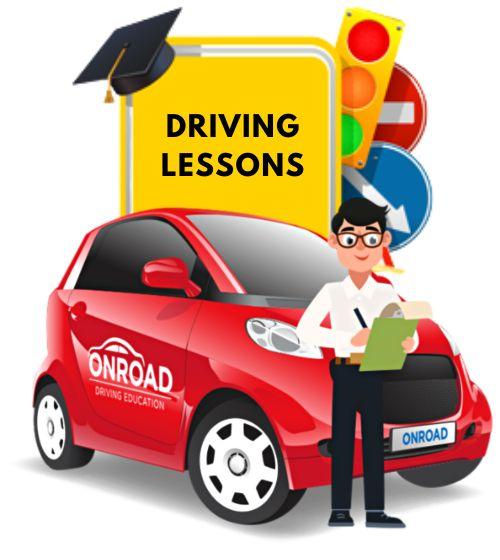 Topics We Cover



Road safety is a major concern for both the government and the people. This is why our Institute is there to help the students learn about the essentials. A safe driving experience on the road requires a higher level of confidence. Herein lack of professionalism can lead to unexpected situations
Our experts will be teaching driving lessons in a comfortable and safe environment. We aim to make the experience easier. Be it road safety, driving skill lessons, or defensive driving, our Institute aims to focus on all the aspects so that the student is well equipped with the skills that will be required during the regular days or the worst of the time.
All of the topics will be made easier for the students to learn. We aim to ease the experience of acquiring driving skills and staying safe on the road. Our expert will be there to equip you with all the essentials about the vehicle and road safety.

Driving School is a company that offers professional driver training courses at affordable prices. It is the best way to learn how to drive safely and legally. We offer a variety of courses including defensive driving, driver improvement, traffic school and commercial driver's license (CDL) classes. We have professional instructors that can speak 5 different languages i.e. English, Arabic, Urdu, Hindi, and Punjabi. They have been trained to teach safe driving techniques and laws. We provide our students with a safe learning environment where they can receive their certificates at the end of each course. The expert motor driving school provides a fun and exciting experience while teaching you everything you need to know about driving.
No doubt there are a lot of institutes that one can consider for driving lessons for beginners, but choosing our Institute out of all will be the best decision for you. After all, we have got experienced instructors to guide you in the right direction. It is not just about learning the skill. Our personal driving instructor focuses on helping students gain the confidence they require to clear the driving test.
Our driving institute offers driving courses at a fair rate. We are the best way to learn to drive legally and safely. We offer a variety of courses, including defensive driving, commercial driver's license classes, driver improvement classes, and a lot more. Our instructors can speak 5 different languages including Arabic, English, Hindi, Urdu, and Punjabi. So it will be easier for you to understand the guidelines. We will offer a safe driving environment to the students so that they can complete the certificate and start driving on the road with confidence.

Those who plan to take their favorite car out on the road must know that there are requirements for a driving license in Abu Dhabi. If you don't have a valid license, then things will be tough for you, and there can be legal action. So to avoid such situations getting a professional course and applying for the license before taking your favorite car for a ride will be the right step.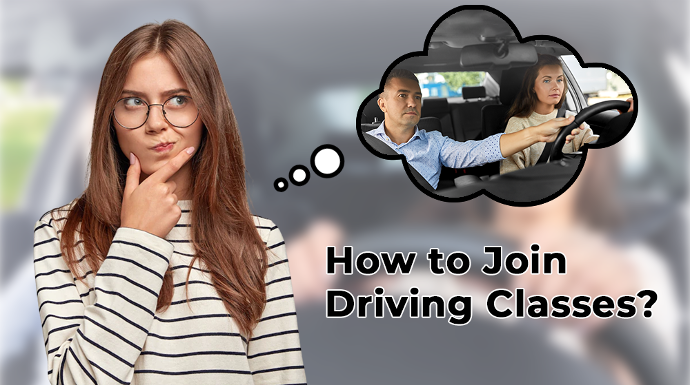 How to Join?
To begin with, you need to search for requirements for a driving license in Abu Dhabi and collect all of the required documentation for the same. Remember, it is essential for you to complete the professional course before you can go ahead with the same. So trusting our Institute with the lessons will be the best for you.

Driving Classes
When you start with the driving classes at the Institute, our experts will make the experience easy. We offer a safe learning time. We will also provide you with assistance with the application process. As getting professional training is a basic requirement for a driving license in Abu Dhabi, you need to start with it as early as possible.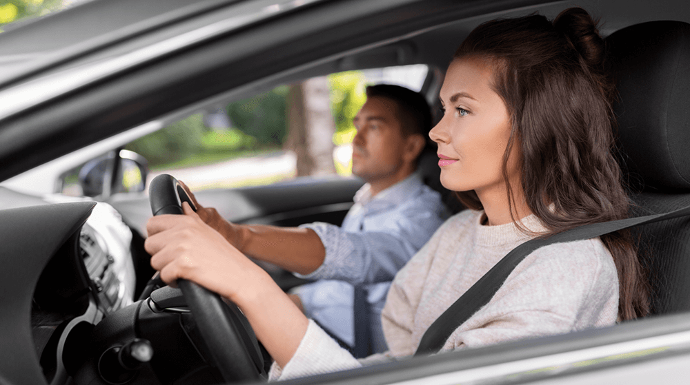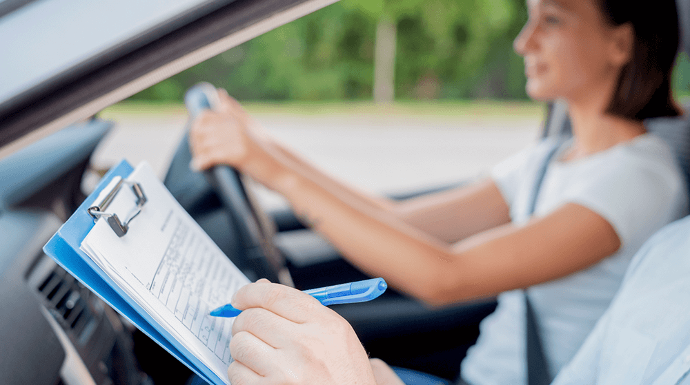 Theory and Driving Test
Completing the driving course is not just about the practical approach but also about theory. We will be there to offer you theory classes that will focus majorly on road safety rules and other essentials that will guarantee you stay safe on the road and avoid legal complications. Besides, we also offer a driving test during the completion of the course to see how well our students are performing.

Get your License
Once you have cleared your driving test from our end, you can then go ahead to apply for your driving license. But remember there are a lot of things that come under the requirements for a driving license in Abu Dhabi. So researching the same and getting yourself registered is extremely important.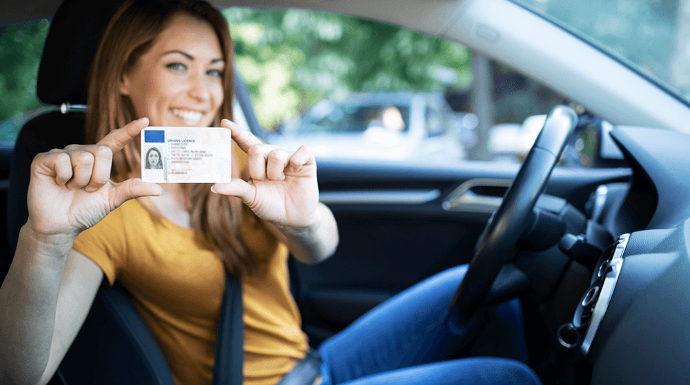 Driving Classes with Road Safety Instructions
Simply starting with driving lessons in Abu Dhabi won't be helpful for you until you have got an idea about the road safety rules. After all, you just do not have to keep yourself safe but also avoid legal complications. This would mean you need to understand the traffic rules and other essentials before you can take your car out for a ride. We have got the best Abu Dhabi driving instructor who can help you complete your course in an effective and comfortable manner. Our professionals are knowledgeable and skilled.
They will help you get used to driving skills and also learn about the essential rules and regulations that have to be followed by everyone who is driving a vehicle in the country. Our experts will have separate sections for you to complete the theory class focusing on road safety and other essentials for getting a driving license. We are here to boost your confidence and help you get used to handling situations independently.
Even when offering you driving lessons, our professionals will keep on updating you about the road safety instructions that are important to follow. Whether you are planning to apply for an international driving license in Abu Dhabi or as a resident, starting with our driving lessons will be the best for you.
We are the most reliable and reputed company one can trust for getting the professional support that will be helpful to get the licensing process completed easily and in a faster manner. Even if you wish to go ahead with private driving lessons, our professional will be ready with the same and guarantee you enjoy the experience of learning without any trouble. We aim to make the job comfortable for all.
You need to understand there are a lot of road safety rules and laws that everyone in Abu Dhabi needs to follow. This is for your own safety and of those who are driving on the road. The government has got special rules and laws for tackling the situation. So instead of worrying about paying any hefty fines for breaking traffic, it will be beneficial that you understand things and avoid such situations.
We have professionals who understand different languages and can speak 5 languages. So it will be easier for you to understand the instructions. They have been trained to teach the skills and the laws. They provide the students with a safe experience for acquiring the required skills of driving. With our Institute, you need not have to worry about anything.
We have a certified Abu Dhabi driving instructor who will ease the experience for you and guarantee you enjoy the learning time. Even if it is a theory class, we aim to make the experience easier for our students. So if you are hoping to have fun while acquiring the necessary road safety instructions and skills, we are here to help. Be it defensive driving or regular driving skill, we are here to make the experience the best for you .
So if you are ready to start with the same, then make sure you connect with us today to learn about the available options and the other essentials. We will be more than happy to help you acquire driving skills.
Your Dynamic Snippet will be displayed here... This message is displayed because you did not provided both a filter and a template to use.

An address must be specified for a map to be embedded